If you've made it to the three-year milestone, you have every reason to believe that your marriage is secure and long-lasting.
You're getting used to your soul mate's habits, preferences and quirks.
The marriage is aging gracefully, so to speak, like fine leather. It's becoming more pliable and comfortable. It's taking on character.
Perhaps that's why leather is the traditional gift for third wedding anniversaries. Like a beautiful patina on a favorite wallet or journal, your marriage is developing that warm glow of permanence.
Here are 10 diverse leather gift ideas for men. All the products are handmade. There is surely one that expresses your love and suits your budget.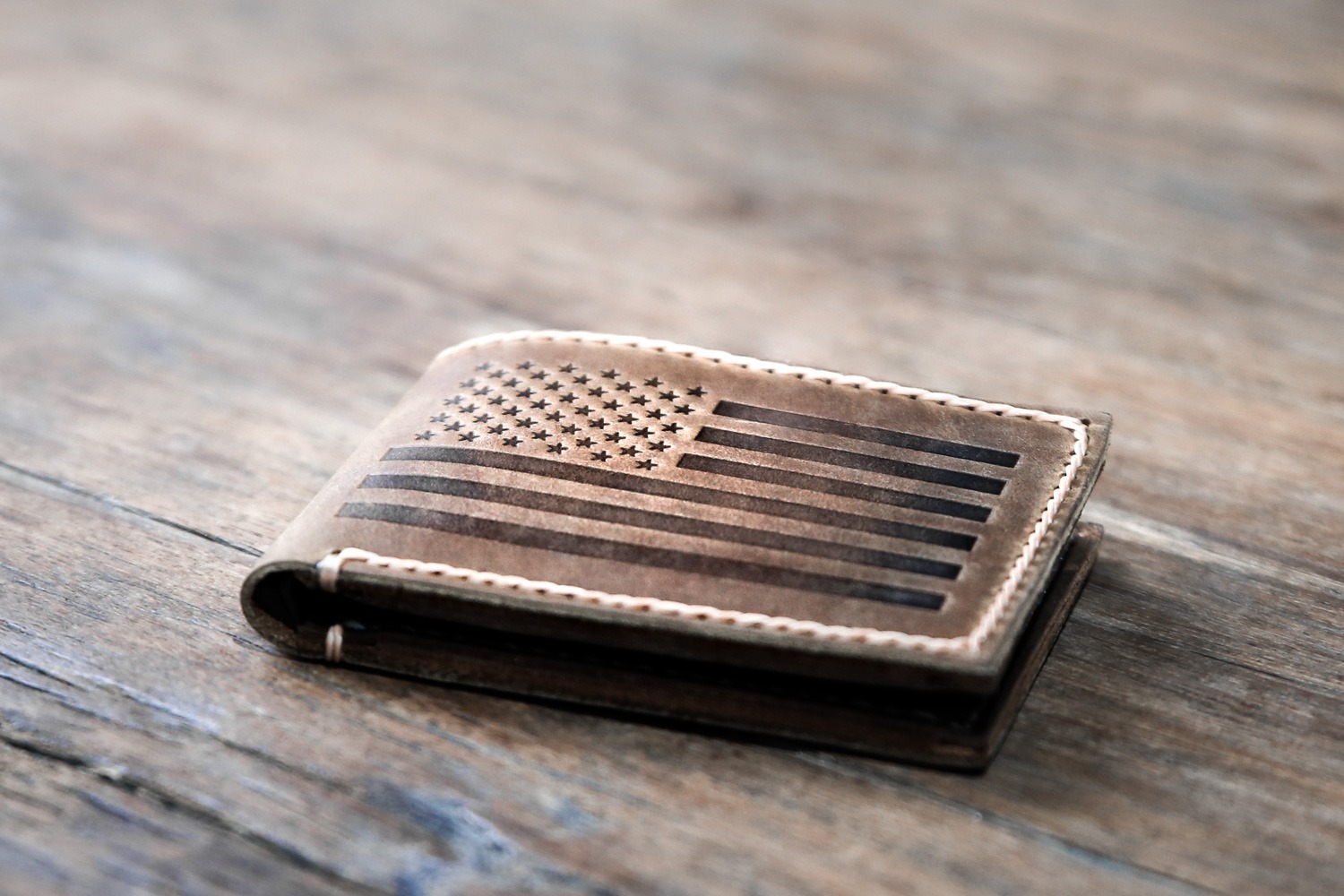 1. American Flag Bifold Wallet by JooJoobs, $59.99
This wallet is back by popular demand. You don't need traditional red, white and blue to express the love of country, and the patriot in your life will appreciate this striking version of the U.S. flag on fine leather.
The wallet holds 12 or more credit cards as well as cash. It's available in brown or dark distressed leather, and you can choose the stitching color.
For a little extra, personalize the gift with initials, an image, a logo or a quote.
JooJoobs is owned and operated by a Thai family in Chiang Mai. The father has more than 30 years' experience as a leather artisan.
This isn't just his work; it's his passion. He continually hones his craft and experiments with new ideas.
The family uses only premium full-grain leather, so you can count on incomparable quality and years of enjoyment. JooJoobs prides itself on making every gift a unique masterpiece.
Thanks to the owners' respect for leather — with all its interesting variations — no two wallets are exactly alike.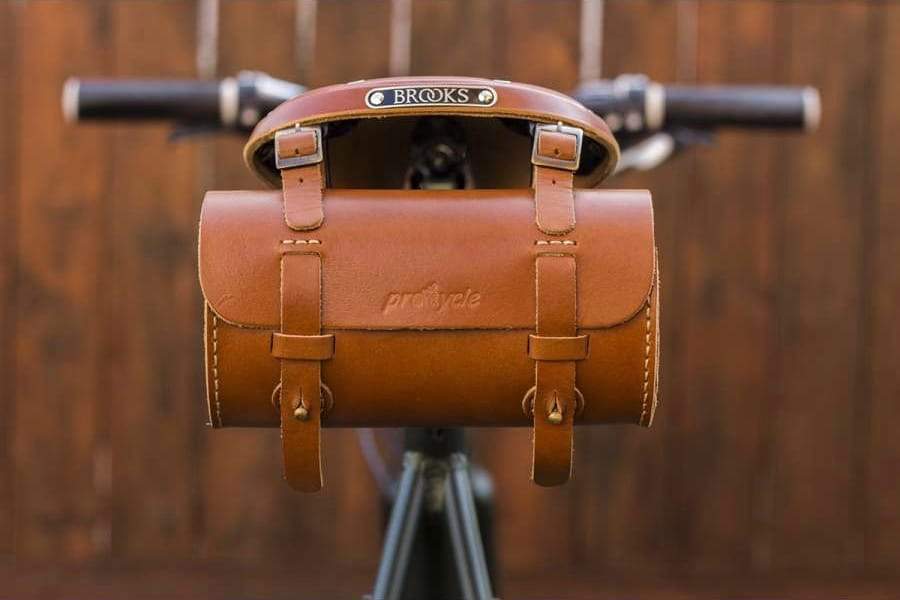 2. Bicycle Saddlebag by Galen Leather, $65
This company, launched in Turkey in 2012, is named after the founder's favorite precious stone, galena.
The name is fitting. Galena is both lovely and durable.
Galen is best known for travel accessories, journals, and tablet and laptop covers. It recently began collaborating with a bicycle company to produce leather bike accessories.
This convenient saddlebag is crafted from vegetable-tanned cowhide leather. It's stitched by hand using waxed polyamide thread and finished with beeswax and natural oils for sustainability and unparalleled quality.
It can stand up to harsh conditions during outdoor recreation or everyday travel in the city.
The strap secures to the saddle loop beneath the bike seat. Your cycling enthusiast could also attach the versatile bag to the crossbar or a handlebar.
Choose from tan, brown or black, and request personalization if you like.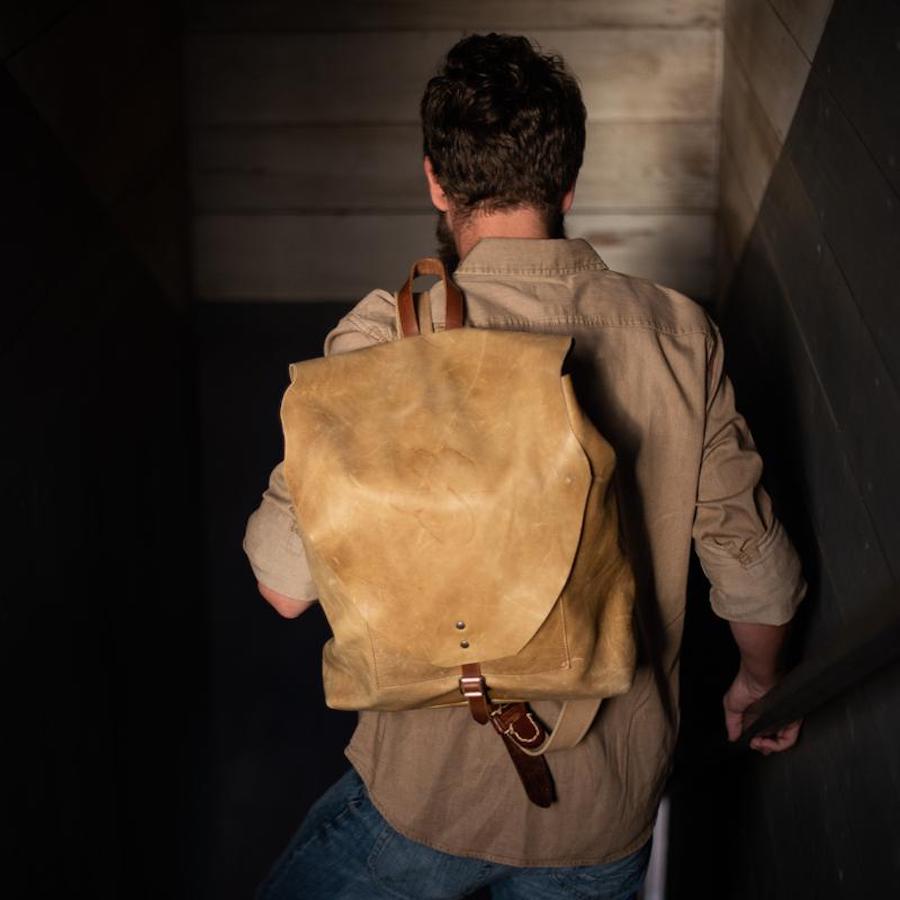 3. Artisan Backpack by Stash, $449
Stash is a women-owned company in the heart of Texas. The founder has had a lifelong habit of collecting discarded, "battle-scarred" materials like cloth, wood, metal, bone and leather.
As her collection grew, friends and family members nicknamed her Stash.
All this company's products are created from leather chosen for its character. Stash embraces patina, distress, brands and other variations that make leather special.
The Artisan Backpack is sized for everyday use. The large single flap hides a generous exterior pocket and a snap closure. The interior features a suede zippered pocket.
The straps and closure are fully adjustable. There's also a quick-carry loop for versatility. The backpack is finished with leather accents and antique brass hardware.
Choose from five attractive earth tones.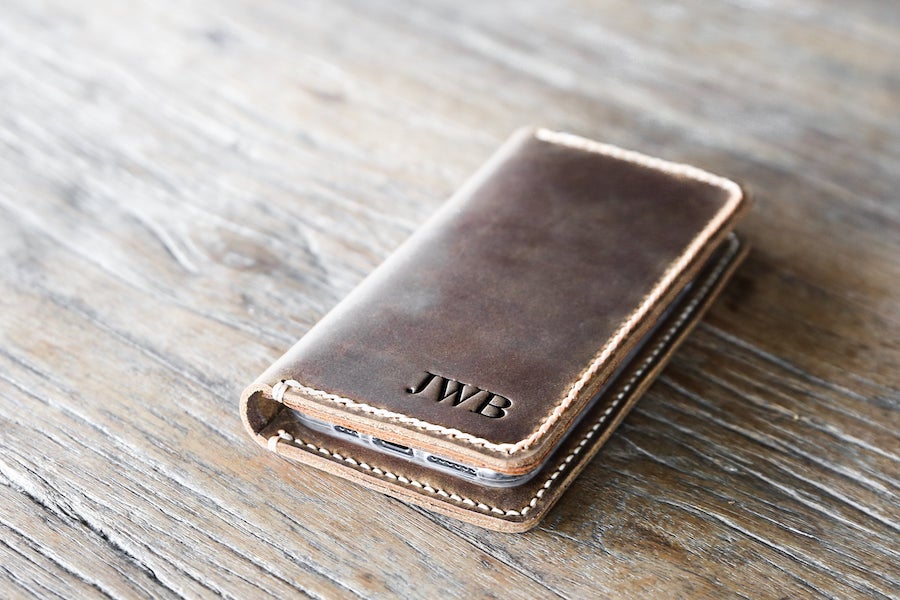 4. Leather iPhone Wallet by JooJoobs, $55.99
Buying a smartphone is a significant investment these days. It pays to protect it in a material that can take a lot of abuse. Nothing is up to the task of preventing damage from drops and dings like leather.
The stylish JooJoobs Leather iPhone Wallet features a soft silicone snap-in case. Three credit card slots accommodate at least nine cards, and there's a roomy interior pocket for cash, coupons or receipts.
The wallet fully supports wireless charging.
The product is made of premium full-grain distressed leather in brown or dark. The JooJoobs attention to detail, such as hand stitching, is evident.
For sizing purposes, select a specific phone from the drop-down menu when you order. The wallet is compatible with these devices:
• iPhone 12 / iPhone 12 Pro / iPhone 12 Pro Max/ iPhone 12 Mini
• iPhone 11 / iPhone 11 Pro / iPhone 11 Pro Max
• iPhone X / X(S) / iPhone XR / iPhone XS Max
• iPhone 8 / 8 Plus
• iPhone 7 / 7 Plus
• iPhone 6S / 6S Plus
• iPhone 6 / 6 Plus
• iPhone 5 / 5S / SE
This family is intent on creating made-to-order, deeply personal gifts.
You can make yours even more memorable for the recipient by adding initials, a logo or other custom accents.
Shipping is free.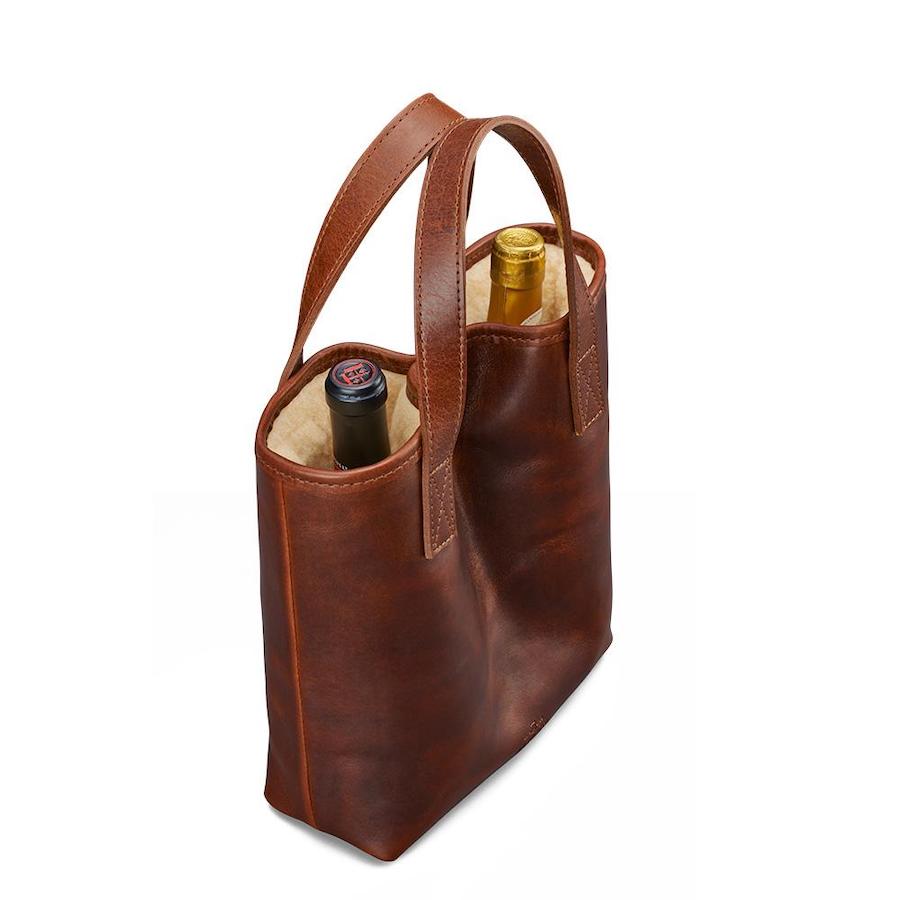 5. Wine Tote — Double Bottle by J.W. Hulme Co., $275
This is a novel gift for connoisseurs and amateur wine lovers alike. Anyone who enjoys having wine or cocktails outdoors will appreciate it.
More and more niche neighborhood restaurants are BYOB, so it's also convenient for dining out.
The two-bottle wine tote, in brown or burgundy, weighs a little over a pound. It holds two standard-size wine or liquor bottles in separate fleece-lined compartments. There's a double-snap closure for sturdiness.
The Hulme family's original tannery was founded in a small village on the Dutch-German border in 1899. The company has been famous for products that get better with time since 1905.
Leathers are sourced from reputable tanneries around the world and are rigorously tested. They are minimally processed to retain original veins, scuffs and minor scars in the interest of character.
This tote will withstand frequent use for years, but it comes with a two-year warranty.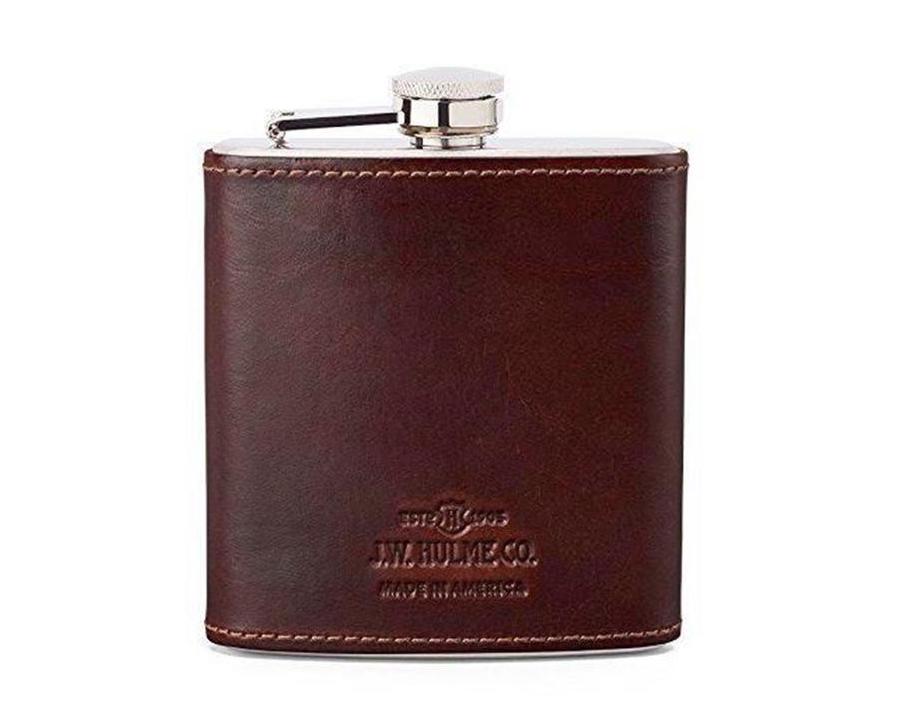 6. Leather Covered 6-Ounce Flask by J.W. Hulme, $95
Along the same lines, the man in your life might like a flask. Flasks are ideal for camping in chilly weather, attending sporting events, or taking discreet sips during the opera.
The sleek breast-pocket design is made of highly polished stainless steel wrapped in full-grain leather. The screw-top is permanently hinged to the flask, so it can never be lost.
Monogramming is not currently available for this item, but the prestigious J.W. Hulme logo is stamped into the leather.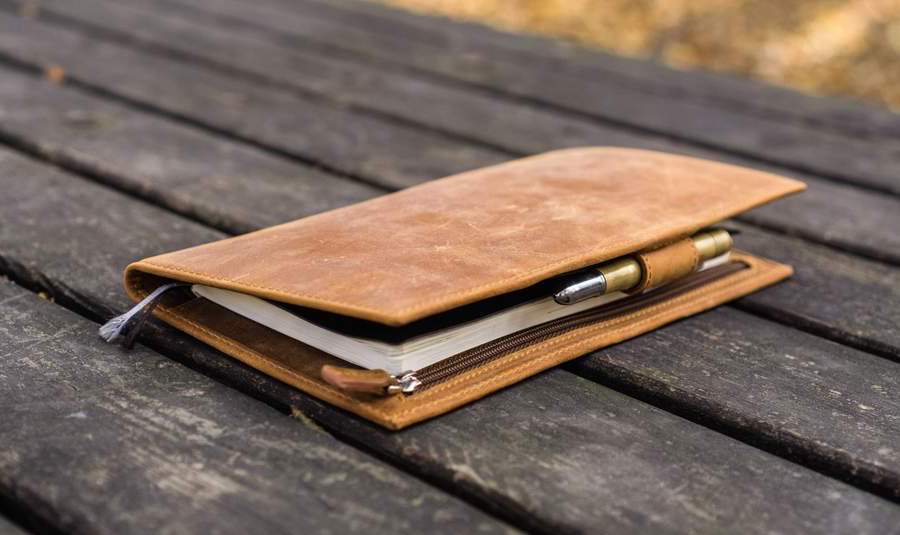 7. Hobonichi Weeks Cover by Galen Leather, $69
Hobonichi is a Japanese manufacturer of planner notebooks known for thoughtful design and high functionality. This smart leather notebook cover is a nice complementary tool for staying organized.
The lightweight cover also features four pockets for credit cards, a slot for receipts or a pocket-size notebook, a wide pocket for small accessories, and an extra-large pocket for cash or a smartphone. That's just on the left side.
The right panel has a sturdy zippered pocket and a hidden pocket as well. There's also a pen loop made from 60 percent leather and 40 percent disguised elastic.
Even if your husband doesn't use the Hobonichi product, the notebook cover will make a nice all-purpose organizer. It comes in traditional colors and a myriad of others such as navy, teal, mustard and forest green.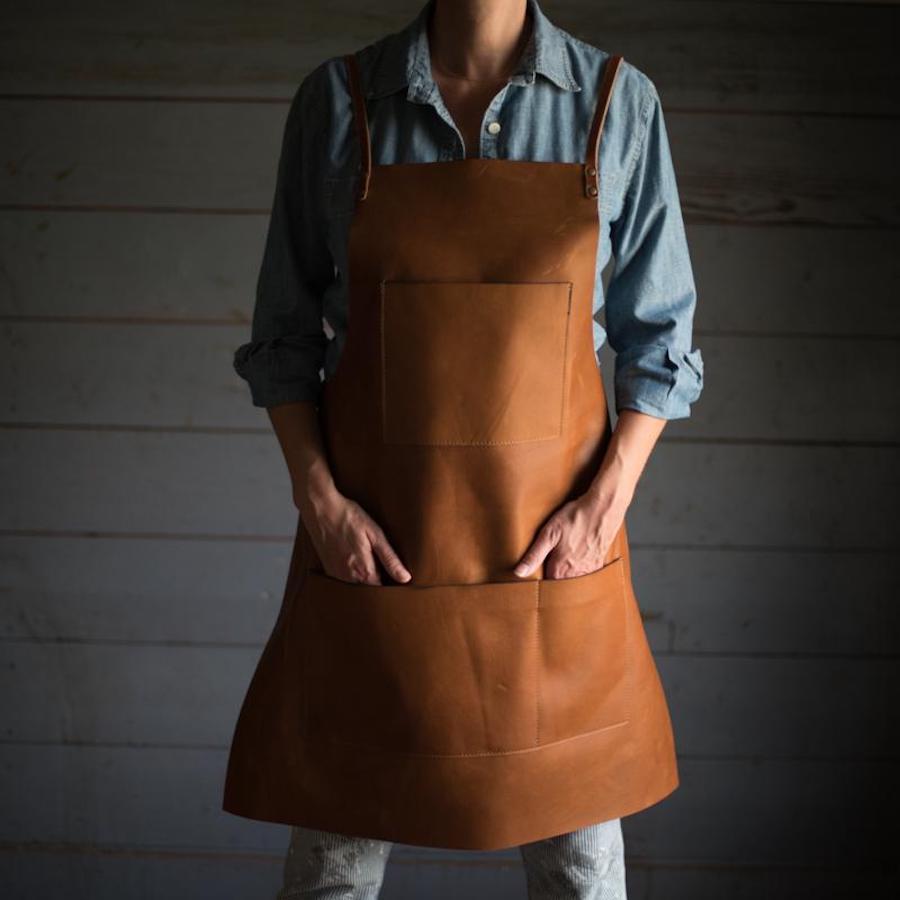 8. Minimalist Maker Apron by Stash, $199
Does your main man like grilling, gardening or woodworking? Here's a gift he'd never expect.
This supple, lightweight, 50-inch full apron is crafted of long-lasting waxed leather. It features two handy pockets and adjustable crisscross ties to comfortably fit waistlines of all sizes.
The edges are reinforced to prevent fraying, and the design distributes weight evenly across the shoulders for comfort while working.
The neck strap attaches to the front with antique brass double rivets.
Quarter- and half-length aprons are also available. If you have a little one at home, there's even a Tiny Tinker Apron to match Dad's.
Choose from caramel, gray, navy, olive green or black.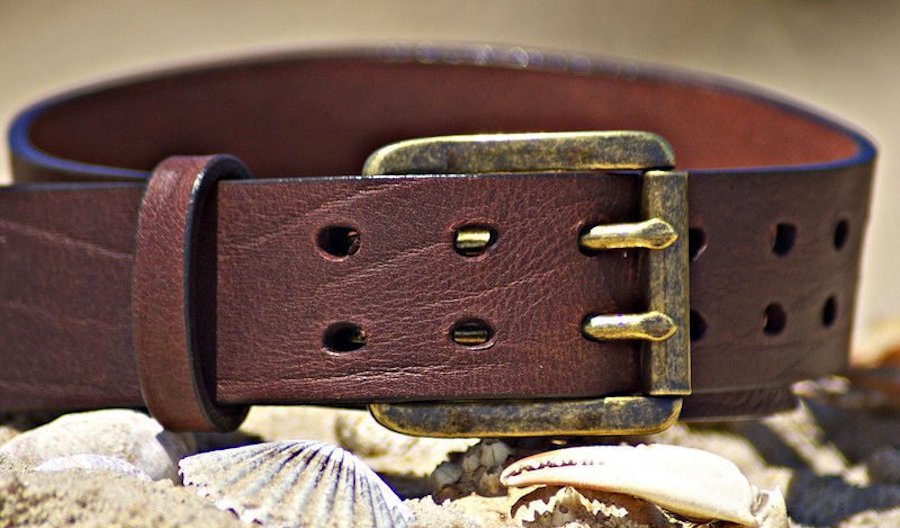 9. Double Prong Leather Belt by Cellar Leather, $52
Jeff Taylor started the business in his basement in 1975 before branching out to craft fairs and opening a small shop.
Today, Jeff and his wife, Nansea, bench-craft every belt to order in their studio basement in Cape Cod, Massachusetts.
Customers can choose the size, color, buckle type and width from a range of high-quality, vegetable-tanned leathers.
The Double Prong Leather Belt has a fairly traditional design, but there are dozens of unusual styles to choose from. Not surprisingly for a New England outfit, many have a nautical theme.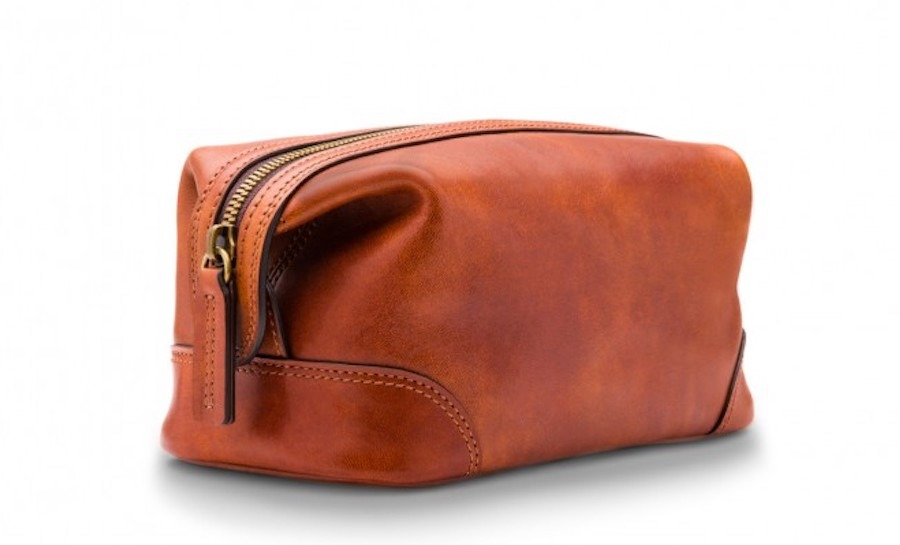 10. Dolce Mini Shave Kit by Bosca, $150
Every list of leather anniversary gift ideas for men should include a shaving kit.
Bosca, a company founded by Italian immigrants at the turn of the 20th century, is in its third generation.
Fine leather hides are stained in Italy with translucent pigments. The tedious process ensures rich color while preserving character.
Experts examine every finished hide for quality and that lived-in look that Bosca is famous for.
The family is grounded in tradition but has managed to evolve with technology and millennial lifestyles. Bosca offers laptop bags and smartphone accessories along with classic luggage, briefcases and gloves.
The lightweight, crushable Dolce Mini Shave Kit is a modernized version of Bosca's traditional line. It's more convenient for short trips, and it takes up less space. Frequent use and exposure to water only enhance its appearance.
It's available in dark brown, black or amber, and you can have it monogrammed.